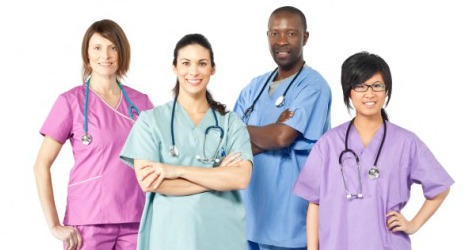 Welcome to the Cochrane Nursing
The Mission of Cochrane Nursing (CN) is to engage with the needs of the nursing community globally by leading and initiating strategic activities which promote nursing participation in evidence-based health care (EBHC), and by active dissemination of Cochrane evidence to diverse nursing audiences who might not otherwise be aware of Cochrane reviews relevant to their scope of practice.
Our Role
The core functions of Cochrane Nursing fall into three major areas:
Facilitate and support the active dissemination of Cochrane reviews using push/pull strategies to engage with the nursing profession; and
Supporting end users involved in Cochrane Nursing to access, and integrate Cochrane evidence in their decision making for policy and practice;
Encourage and enable those involved in the delivery of Cochrane Nursing to engage with the wider Cochrane community.
More specifically, the core functions are to:
Facilitate the integration of Cochrane review evidence of relevance to nursing in Wikipedia through the CN Wikipedia Nursing Editors program.
Actively dissemination Cochrane review evidence to nurses in their own language and in locally published journals where there would otherwise be no access to nursing evidence
Promote the Field's perspectives and priorities across Cochrane
Raise awareness in the role of Cochrane and its resources that are available to support practitioners of nursing care
Undertake a strategic program of review tagging using a nursing taxonomy to highlight Cochrane reviews of relevance to nursing practice, and integrate this within the Cochrane Library
Expand a program of podcasts as a dissemination strategy that will enable non-traditional modes of accessing and engaging with Cochrane evidence
Our Team
Leadership Team
Field Coordination
                              Co-Chair, Cochrane Nursing
                              Co-Director, Cochrane Hong Kong
                              The Nethersole School of Nursing
                              Faculty of Medicine
                              The Chinese University of Hong Kong
                              Co-Chair, Cochrane Nursing
                              Co-Director, Cochrane Hong Kong
                              The Nethersole School of Nursing
                              The Chinese University of Hong Kong
Field Coordinator: Mr. Stephen Lam
Our History
Nurses and others involved in delivering nursing care represent the largest group of health personnel internationally. Increasing the international engagement of nurses, and others associated with nursing care, offers much potential for advancing the aims of Cochrane and contributing to the preparation of Cochrane reviews and their uptake in clinical practice.
In 2006, an international group of nurses associated with the Joanna Briggs Institute first discussed the possibility of establishing a nursing care entity within Cochrane. Following broad support to pursue this further, a concept paper was developed with the assistance of the Australasian Cochrane Centre and formed part of a funding submission to the Australian Government Department of Health and Ageing to provide support during the registration process. A Preliminary proposal for a Nursing Care Entity was developed and endorsed by the Directors and members of the twenty-six Joanna Briggs Institute Collaborating Centres at a meeting in Durban, South Africa in August 2006.
The preliminary proposal was also sent to members of Cochrane involved in nursing care. Following substantial revision, the proposal was discussed and endorsed at the Formal Exploratory Meeting to establish a Cochrane Nursing Care Network held in Dundee on 30 March 2007. In December 2007, an application to establish a Cochrane Nursing Care Network was submitted to Cochrane's Monitoring and Registration Group.
Throughout 2008, the sponsors of the application liaised with the Monitoring and Registration Group and members of Cochrane Steering Group to address various comments and concerns raised about the application itself plus broader issues concerning the status of profession-based Fields. In February 2009, a revised application and letters of support were submitted to the Monitoring and Registration Group. The Cochrane Nursing Care Network was officially registered with Cochrane on 25 March 2009. In March 2010 it was renamed the Cochrane Nursing Care Field in order to avoid confusion between the role of networks and Fields. More recently Cochrane rebranded and Fields titles were changed, leading to the current title of 'Cochrane Nursing'.